1. Last Thursday I had lunch with Erica and Jennifer, the owner of Verde, at…you guess it, Verde. It was so nice catching up with these ladies and of course eating yet another delicious salad.
On this visit, I had the November seaonal special: kale + mesclun, roasted turkey, corn, roasted sweet potatoes, and cornbread croutons with a cranberry vinaigrette. Those croutons…oh wow. Add them to your next bowl please.
2. That night, Danielle came in town for a Red Bull event for CofC students. The event was held at Mynt, and some of the students signed up as DJs to compete in a head-to-head ipod battle.
They needed an extra person for the challenge, so naturally I volunteered as DJ Xtiny.
I lost. Those damn college kids are good with their tunes.
3. I spotted these Snack Factory seasonal pretzel crisps at Target. Mint Chocolate Crunch, White Chocolate & Peppermint, Caramel Toffee. WHY must these exist? Pure torture, I tell you. Can anyone vouch for these? As in, are they worth buying and destroying a day's worth of healthy eating?
4. I've been signed up with NatureBox's monthly snack subscription for a while now and really love everything I've gotten. I have a few favorites I wanted to share with you fellow subscribers. Some of my repeat offenders are: Pistachio Power Clusters, Roasted Kettle Kernels, Sunshine Chips, and Cinnamon Spiced Almonds. New subscribers can use this link with the code "SHARE10″ to receive $10 off your first box.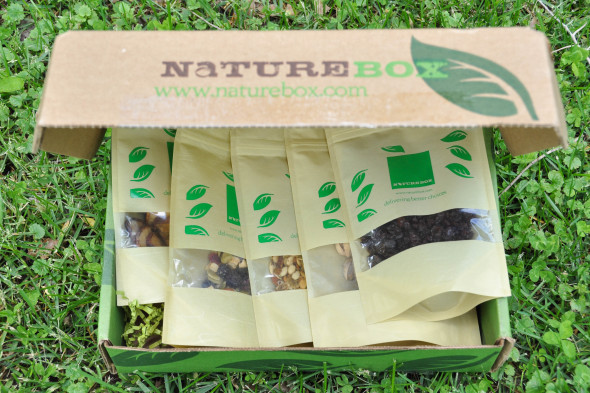 5. It feels weird to say that today's run was my longest in months. I really fell off the train after my 1/2 marathon in January, and probably have run less than 10x since January. That said, it's amazing how well your body can adjust if you really dedicate at least 2-3 days per week to running.
Like one of my runs last week, I sprinted the last mile so I can work on my speed. I'm achy from it, so I guess it's doing something! : )
6. Did anyone catch the Real Housewives of Miami reunion on Monday? Oh my. Those women are so vicious, my jaw stayed dropped the entire show.
If you've been watching RHOM, what are your thoughts on the girls? I think Alexia is the sanest and most genuine of the bunch, Lisa cracks me up and I adore her, Marysol seems very sweet, and the rest…eh. I wanted to like Joanna in the beginning, but she is the worst. Poor Roman!!
Talk to me! What seasonal finds are you loving? Favorite snack at the moment? Which Real Housewives do you watch?