Oh boy, this was a full weekend. Knowing it would be action-packed, I made sure to take a Go Performance class Friday evening before things got crazy. I really enjoyed this workout, especially the medicine ball slams. Pent up aggression, begone!

That quickly worked up an appetite, so Danielle and I went to Kanpai for dinner. I've been here 3x now and have enjoyed both the sushi and entrees. We started with the spicy truffle edamame which we really enjoyed.
Twice I've had the Bibimbap: fresh toasted vegetables with a fried egg over steamed rice. That sauce you see is Gochujang and I *may* like it better than Sriracha.
Danielle had the Hibachi Chicken with lavender soy and sauteed vegetables.
On Saturday we celebrated St. Patrick's Day on Sullivan's Island. The street was blocked off so everyone could mingle while enjoying their green beer or Painkillers. I stuck to beer because those PKs will destroy this lightweight. We got lucky and found a leprechaun!
And then Matt, a much taller leprechaun.
I'm certain that everyone took a siesta after that fiesta. I opted to stay in and watch The Perks of Being a Wallflower. It was cute!
On Sunday, Danielle and I were actresses. Okay, we wish. In reality, my friend Hunter works for Fox 24 and filmed us for a commercial for a local plastic surgeon.
We got a kick out of wearing the microphones and made sure Hunter got a shot of our…microphones. Yeah, the microphones.
We admired all the pretty shoes at Bob Ellis (where we filmed), and I fell in love with this purple Prada bag. I am waiting for my big break as an actress/model/blogger so I can afford this beauty. Ha.
After the shoot we went to CO for lunch. The waitress tempted us with cocktails that we couldn't resist. Danielle had a guava mimosa and I, of course, wanted the Sriracha Bloody Mary. Why do I love Danielle? Look how excited she was to take a picture of our beverages.
I ate the Yakisoba: egg noodles, cabbage, carrots, onion, zucchini, ginger, and chili soy sauce. It was deeeeeelicious. I'm so glad I have leftovers.
That one little Bloody Mary gave me the urge to shop. Psshhhh, as if I didn't have the urge to shop before. I stopped by Anthropologie to pick up an amazing candle. The Volcano scent is "tropical fruits, sugared oranges, lemons, and limes, redolent with lightly exotic mountain greens." Go buy this.
I also bought this cute little book. If it's a book with a buddha on it, I want it. Naturally.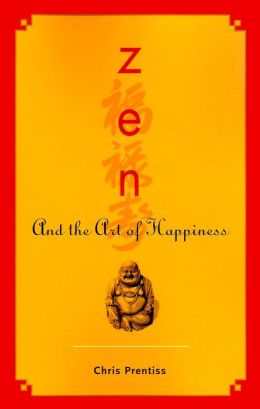 To recap: I had a weekend full of Danielle, spicy Asian food, acting, and shopping. And now I need to go chill out with my new book! : )