Got this from the lovely Hillary!
Current Celebration // Last weekend we celebrated my roomie's birthday and next week is mine!
Current Confession // I just checked my bank account, and over the past 30 days, I've had 33 transactions at Whole Foods. What. the. In my defense, I'm in them almost every day for work, so it's usually a coffee or drink here and there but DAMN. That is absurd…and very eye opening.
Current Product Find // Watermelon water!! (WTRMLN WTR is the brand name.) Someone was raving about it so I picked up a bottle. At over $3 a pop, it's certainly a frivolous purchase, but I had to at least try it, right? It's really, really good.
The only ingredients are watermelon flesh, watermelon rind, and lemon. It's really refreshing…and not gonna lie, would be great with vodka & fresh basil. Because it's stupidly expensive, I just made my own by blending fresh watermelon chunks and part of the white rind in my Blendtec. My advice is try the bottled kind once for fun, then make your own at home.
Current Plan // I just spent an hour planning out the next 10 days of work. I'll be all over MA, RI, and NYC. Anyone going to the Fancy Foods show next weekend? I'm so so excited.
Current Book // I rarely drink Italian wines, but I recently discovered one that I love. In an effort to learn more about Italian varietals, I picked this back up off my bookshelf.
Kevin Zraly's Windows on the World Complete Wine Course
Current Purchase // This cute dress from Target…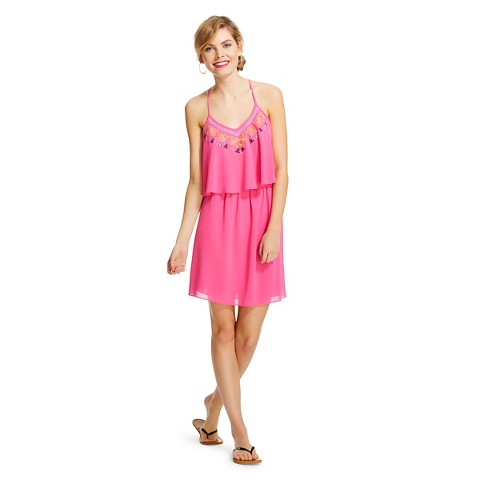 and these wedges from Sole Society. Use this link if you want 20% off your purchase! I've been really pleased with my purchases from Sole Society and their prices are fair for good quality items.
Current Drink // This wine I mentioned earlier: G.D. Vajra Langhe Rosso. It's a delicious blend of Nebbiolo, Dolcetto, Barbera with small quantities of Albarossa, Freisa and Pinot Noir. It's fruity and crispy and the ideal food-friendly wine.
Current Holy Moly // I'm about to be 31. What?? Cue a nervous breakdown.
Current Show // Remember like a month ago when I said I never watched the news, but that The Skimm kept me up to date with the world? Just kidding, I now watch it all the time. I get so excited when I have time to watch Good Morning America and now I'm even turning on the nightly news after work. I guess it's about time I start paying attention to politics, too. Freaking 30s.
Current Want // WORLD PEACE? But seriously. The Charleston shooting has been on my mind so much. I cannot believe such a horrific incident happened in my old city. Such a sad, senseless act. Though my heart breaks for the victims and their families, I am truly amazed at how well the city has come together. And I'm even more proud that they've handled this peacefully and with such grace. Did you see the bond hearing where the victims' families *forgave* the shooter? Wow.
Current Obsession //  Body Combat (Les Mills) has become my favorite class at my gym. I also bought a Groupon for the Muay Thai studio my roommate goes to and I'm pumped for my first lesson. Have any of you done Muay Thai or kickboxing? Shoutout to Kathy who was my inspiration for buying that Groupon. I love reading how much she raves about Muay Thai. It sounds like an incredible, butt-whooping workout.
Pick a question above and answer below!