1 – What's the most popular Halloween candy in your state? Find out here. Massachusetts' favorite is Starburst. What?? I think I'm bothered by that. (It's not chocolate, why.) And because I still have roots in SC…theirs is candy corn. WORSE! I guess I belong in Minnesota or Montana…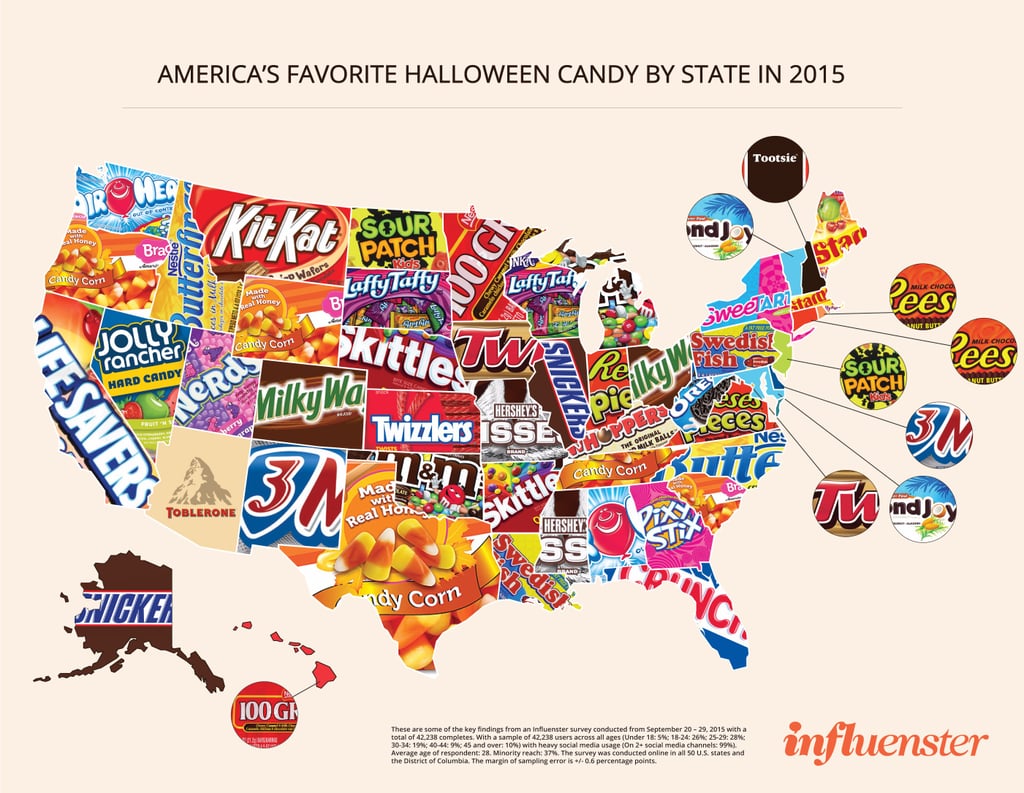 2 – Those Australians are wild with their sweets. I'm sure we all know where the #freakshake originated. Erm, #freakfrappe. But what is this fairy bread?! This is 0% healthy but I am 100% on board. Brb, gotta go buy some Wonderbread.
(via)
3 – Quaker Oatmeal has seasonal flavors? What's up! And good news, they're not all gimmicky, overdone flavors. Apple Cheddar Rosemary, Lemon Ricotta Pancake, and Vanilla Chai. I am 100% tracking these down, buying them, and eating them. If anyone sees these, let me know! I will report back.
4 – What kind of wine drinker are you? Take this little quiz. I got Open Minded Explorer. The accompanying photo is just ridiculous, but the results are pretty accurate. I love wine, I love learning about it, and I know what I like, but I'm not a snob about it. There's so much to know!
5 – : ) Happy Friday peeps.