I often get asked how I got so interested in health, exercise, and nutrition. My answer is quite simple: I read a lot. Even at a young age, I would read anything I could get my hands on.
Exhibit A: Just a toddler hangin' out on the beach reading Mademoiselle. Naturally.
I'm still the same way now. I  love reading books, and everyone makes fun of me for going to the library as often as I do–at least once a week! But I also read a lot of magazines, journals, and websites, and of course, blogs. The majority of what I read is based around food, fitness, nutrition, and mindfulness. To me, all of those topics are under the umbrella that is health. Here are my favorite books on those matters.
Eat This, Not That! by David Zinczenko. This was the book that kickstarted my healthy eating. Each page was a slap in the face of how poorly I was eating before and how easy I could make small changes for a big impact. This was the book that convinced me to give up soda, fried food, and a lot of restaurant foods I was eating before. The book is honest, funny, and colorful. Who doesn't love pictures?!
There are multiple similar books by  Zinczenko, like Eat This, Not That Restaurant Survival Guide, Eat This, Not That Supermarket Survival Guide, and Cook This, Not That.
Vegetarian by Alice Hart. This is one of my favorite cookbooks that features vegetable-based meals with fresh, flavorful ingredients.
Joy Bauer's Food Cures. If you watch The Today Show, you know who their resident nutritionist is. Her book covers many health issues and how they can be treated by the food we eat. It also includes meal plans, recipes, and a ton of nutrition expertise.
YOU: Being Beautiful by Michael Roizen. This is the manual to inner and outer beauty. It's a big ol book with so much info you'll feel like you took Nutrition 101 after reading it.
One Good Deed: 365 Days of Trying to be Just a Little Bit Better by Erin McHugh. This book chronicles the author's year-long journey of trying to be a better person. It's inspiring!
Zen and the Art of Happiness by Chris Prentiss. Want to learn simple, small changes to make yourself a more mindful and happier person? This book is for you. It's a quick, easy read that'll have you smiling as with each chapter.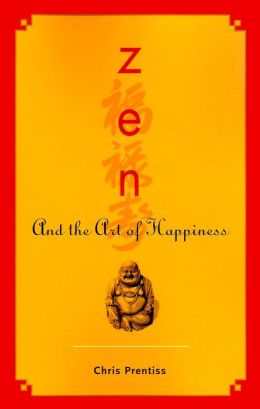 The Buddha Walks into A Bar by Lodro Rinzler. This is a very realistic approach for those who are spiritual but not necessarily religious. It discusses how the Buddhist teachings can have a positive impact on every aspect of life.
What's your favorite healthy living book?